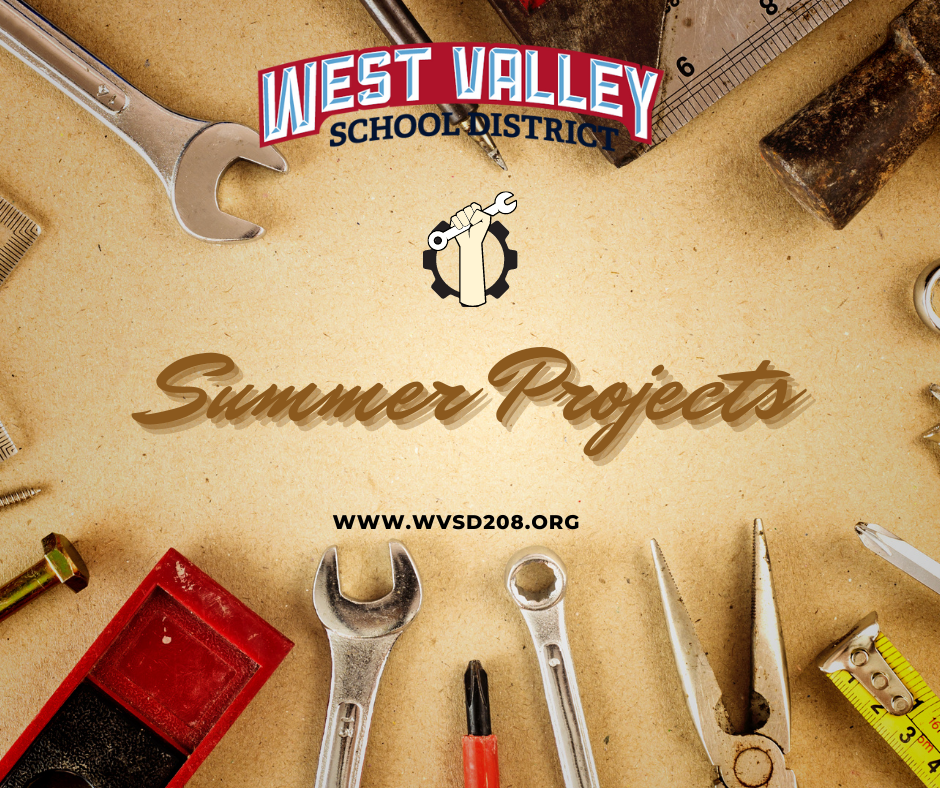 Summer Capital and Maintenance Projects
Jul 8, 2022
Capital projects are initiated for a variety of purposes, but most typically they are to provide sufficient facilities to serve the growth in student population or programs. Capital projects are also initiated to renovate a facility to meet current usage needs, or to improve facility life-safety for its occupants, such as safety upgrades. The Facilities Department is hard at work currently working this summer on a number of various capital and maintenance projects.
Project 1.0 Jr. High Concrete Repair/Replacement

Project 2.0 Jr. High Auditorium stage flooring replacement
Project 3.0 High School Auditorium stage floor replacement/resurface
Project 4.0 Jr. High Canopy between main building and gym, repair and paint
Project 5.0 Roofing inspection/review at Cottonwood, Mountainview, Wide Hollow
Project 6.0 District Wide Concrete Grinding for repairing tripping hazards
Project 7.0 High School Tennis court complete repair
Project 8.0 High School Track patch and repair
For more information please visit our Facilities Department webpage here.
---