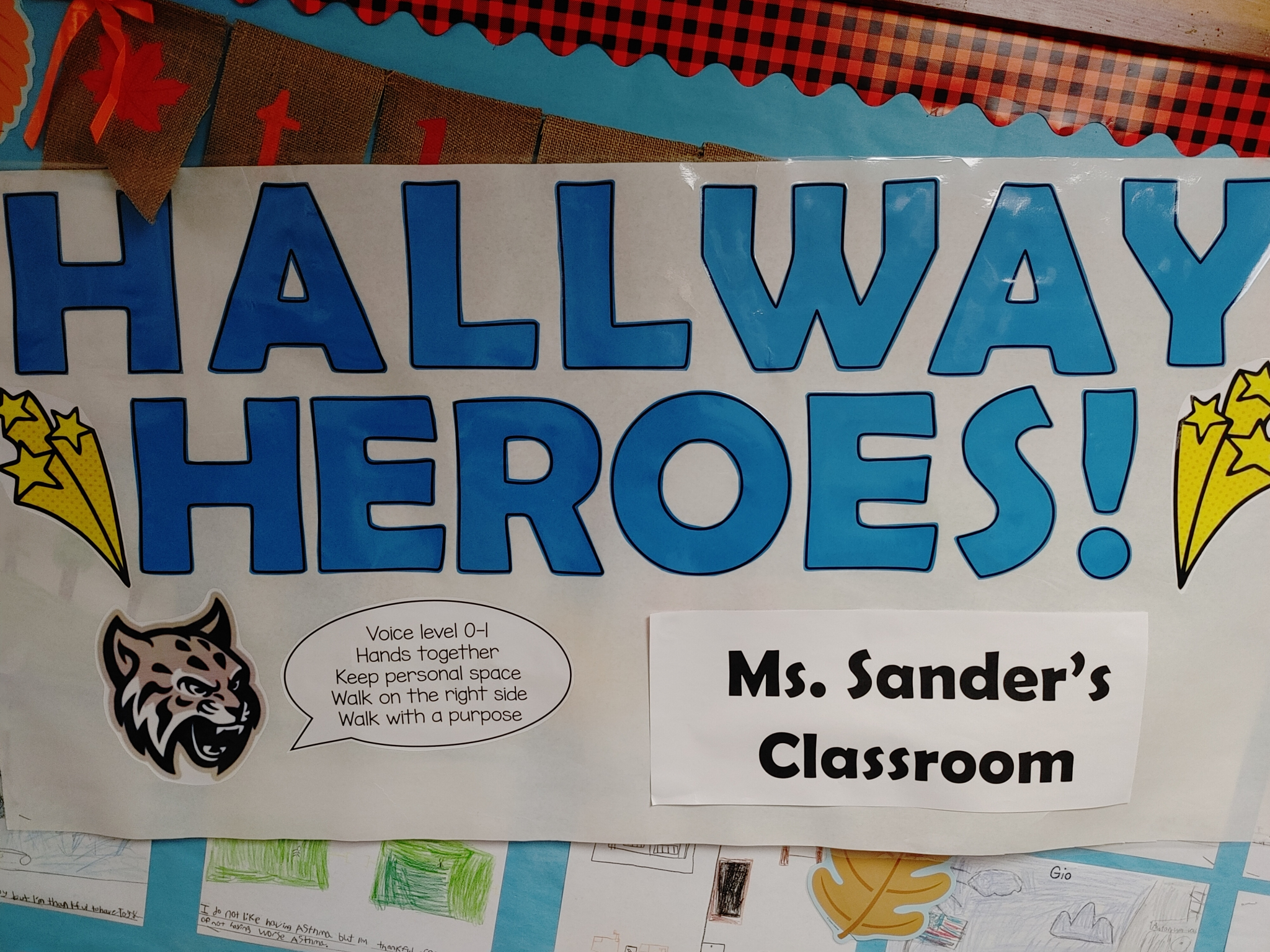 Positive Behavioral Interventions and Supports at Ahtanum Valley Elementary Proving Positive Outcomes
May 17, 2022
When visitors come to Ahtanum Valley Elementary, it is frequently heard from comments about how our students are so well behaved and engaged in their work. There are a number of reasons these kids act the way they do here. The obvious is they are AWESOME kiddos. They come from great families that value respect, hard work, and treating others with kindness.
As an Elementary school, we supplement those values with an outstanding PBIS system. Positive Behavioral Interventions and Supports. At the heart of our PBIS system, there are a number of ways to recognize and reward positive behavior, thus minimizing the need to punish bad behavior. Expectations are taught, and then retaught about appropriate student behavior in the various settings such as; classroom, restroom, hallways, and recess. Teachers, staff and bus drivers recognizing students' efforts through awards and recognitions is important. One example is that students can earn ROAR bucks by demonstrating good behaviors and hard work.
We know that great teaching leads to great learning. As can be seen in the picture of "Tuesday Jobs" in one of our exceptional 2nd grade classrooms, students show their independence in completing their tasks while the teacher works with small groups of students. These expectations are clearly followed and student independence is evidenced.
We're very proud of the work the staff and students do in making this such a safe, happy, and productive place to learn!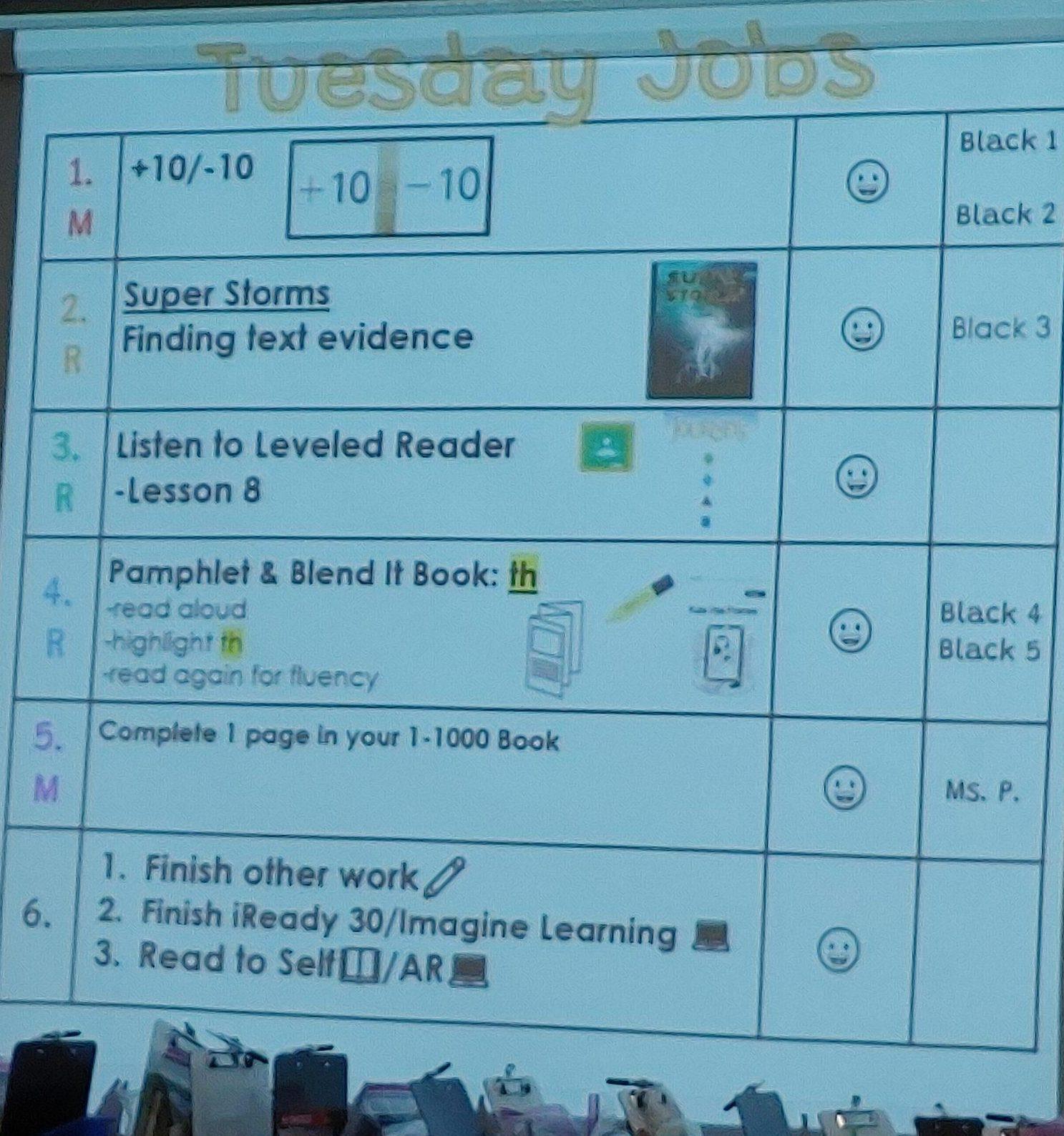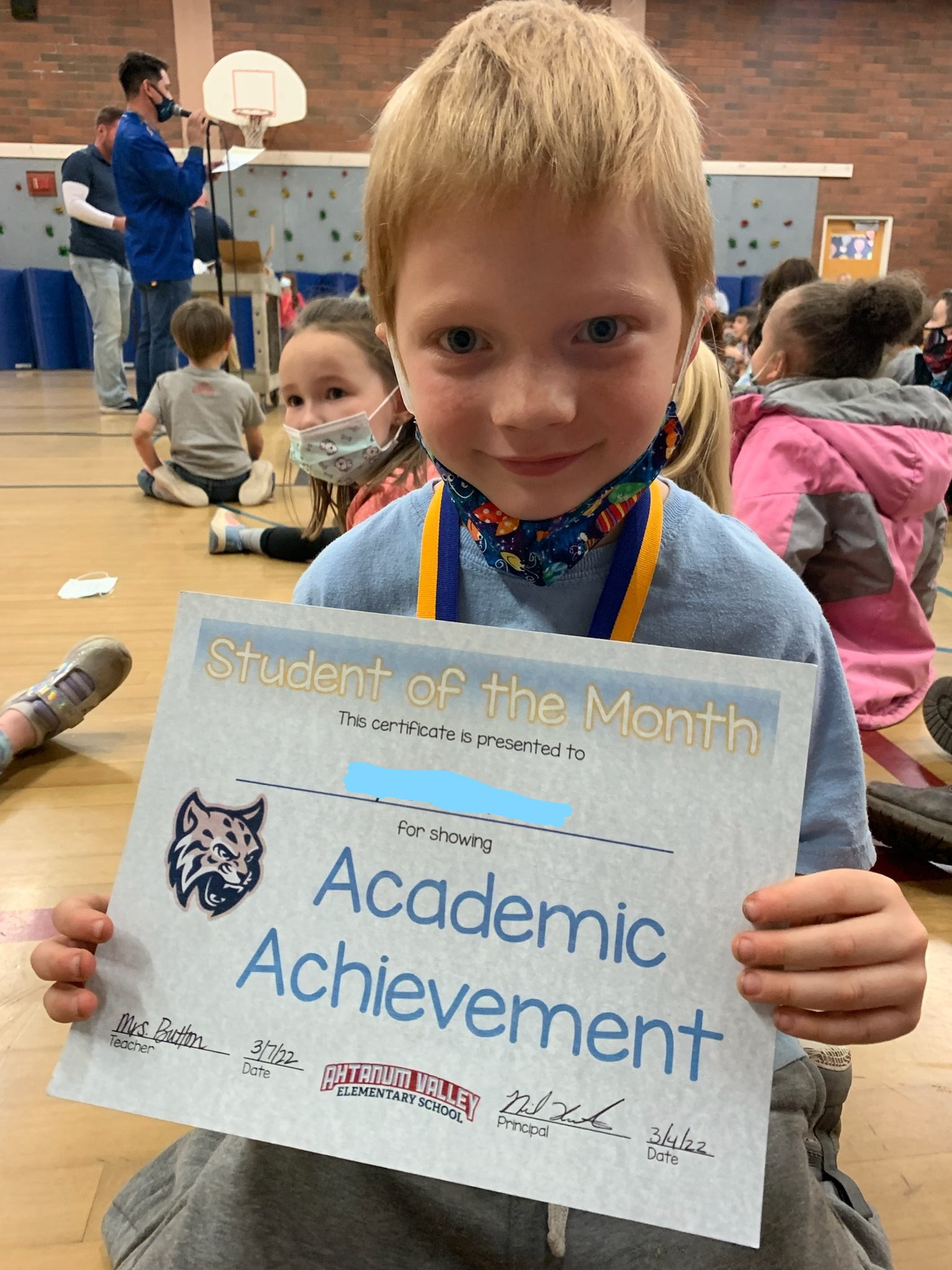 ---