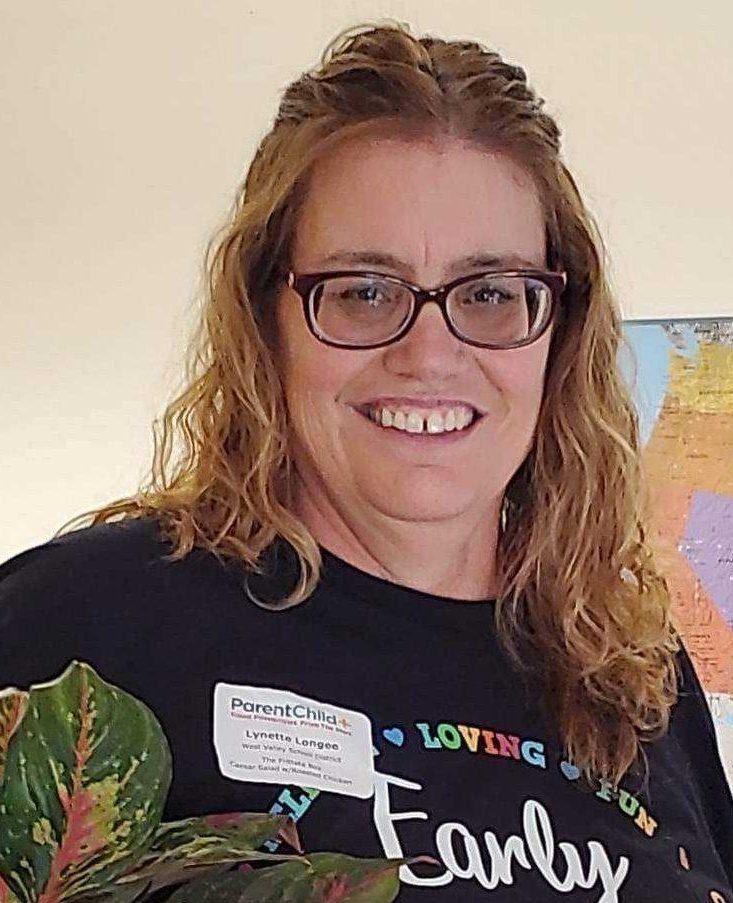 Help us honor Lynette Longee for her 20 years experience in home visiting
May 30, 2023
Help us honor Lynette Longee for her 20 years experience in home visiting, and the outstanding work she has done for our community!
The ParentChild Plus programs do amazing work in all of the communities that we serve, so thank you for making a difference for families. Coordinator Leanne Crippon mentions, "Lynn, you care, you work hard, and you do an amazing job with families. Thank you for your leadership and dedication for the last 20 years."
Dr. Peter Finch says: "Lynette Longee has served as a home visitor for the West Valley School District for 20 years. She provides caring guidance for families every day. Recently, West Valley-Yakima was recognized by AASA, the national superintendents organization, as the first Lighthouse System for Early Learning in the nation. All six of the elementary schools in West Valley have received academic achievement awards from the State of Washington for outstanding achievement. Children in West Valley enter Kindergarten ready to learn. Lynette has been a key part of this success. Thank you to Lynette Longee for her many years of service as a home visitor for early learning."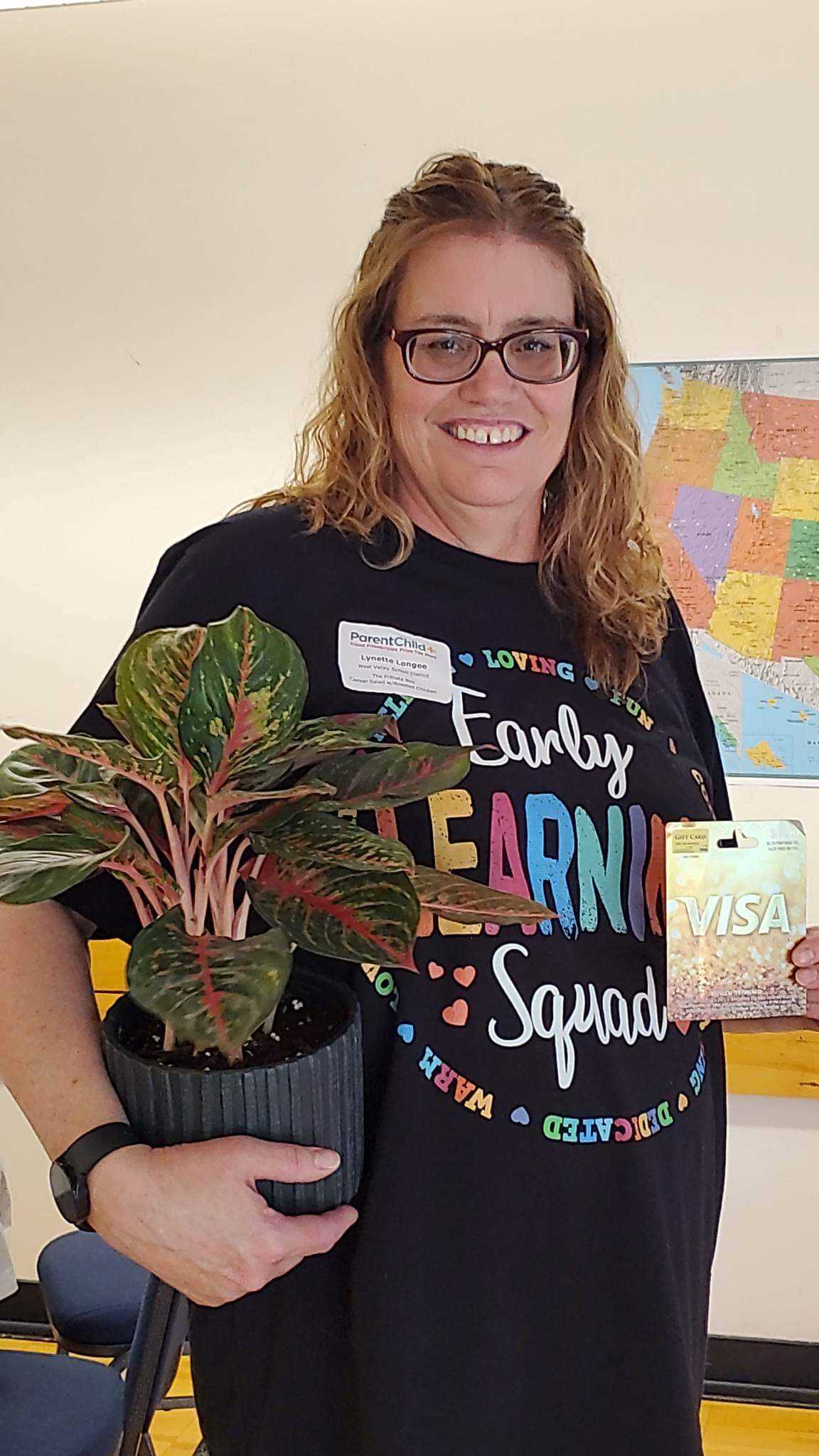 ---