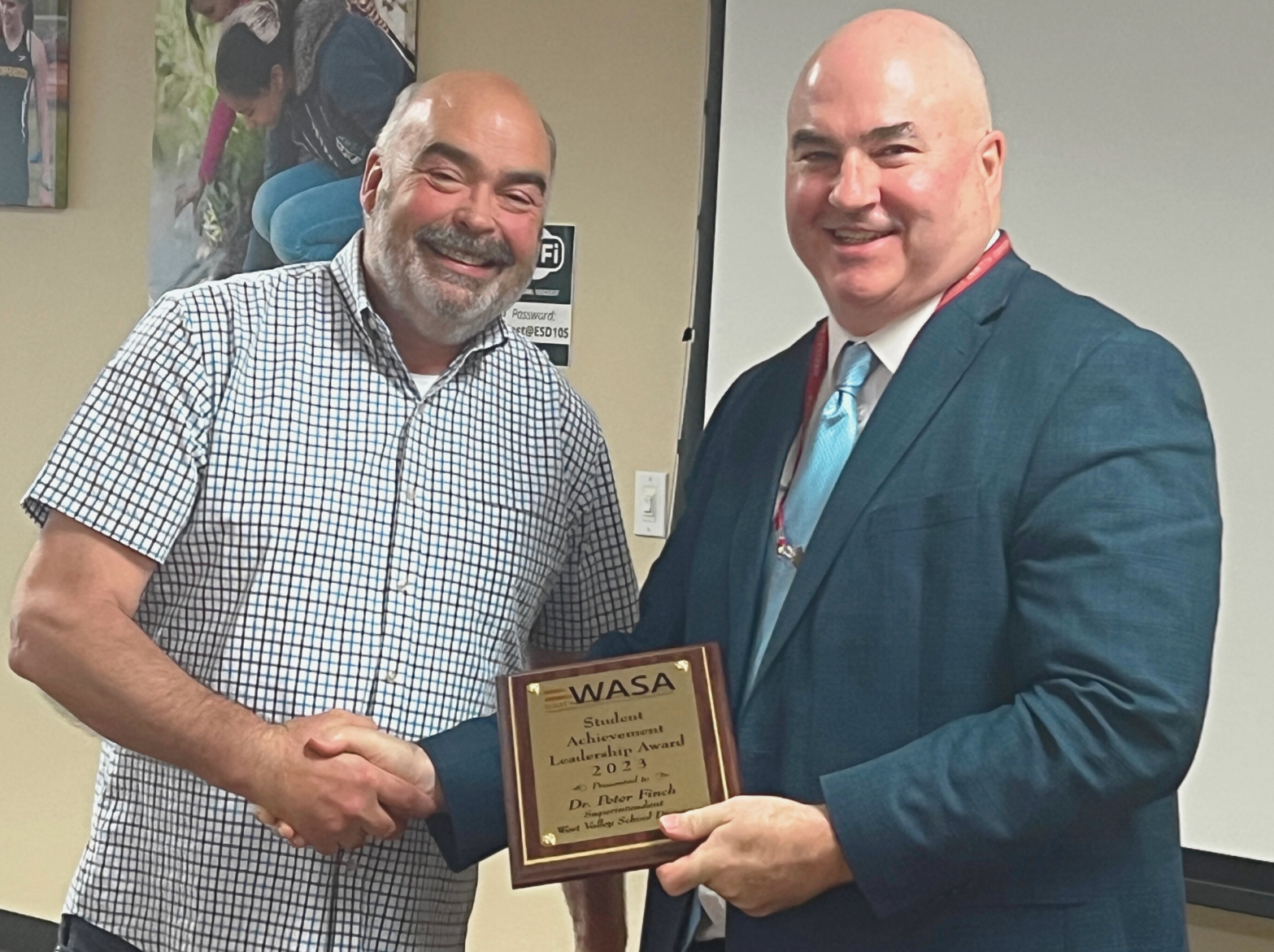 Dr. Finch receives Student Achievement Leadership Award
Jun 7, 2023
Congratulations to Dr. Peter Finch who recently received the WASA Student Achievement Leadership Award!
WASA honors and recognizes outstanding educational administrators who have made extraordinary contributions to K-12 education.
"Dr. Peter Finch has diligently built a pathway for students to reach their chosen careers much more efficiently through the West Valley Innovation Center," says Kevin Chase, Superintendent of ESD105.
The vision is to get students to their chose career path much quicker and with many more skills developed to be successful and competitive as employees and in post-secondary opportunities. The pathways being developed, and the journey the students are on is cutting-edge. Kevin Chase continues, "Peter and his team are building the plane as they fly it, and breaking ground for all of us. He is very deserving of the Award of Merit in Student Achievement."
When asked about this recent honor, Dr. Finch says: "This is really recognition for our entire team that supports student learning at the West Valley Innovation Center – our teachers, administrators, support staff, and community partners. West Valley is a great place for kids!"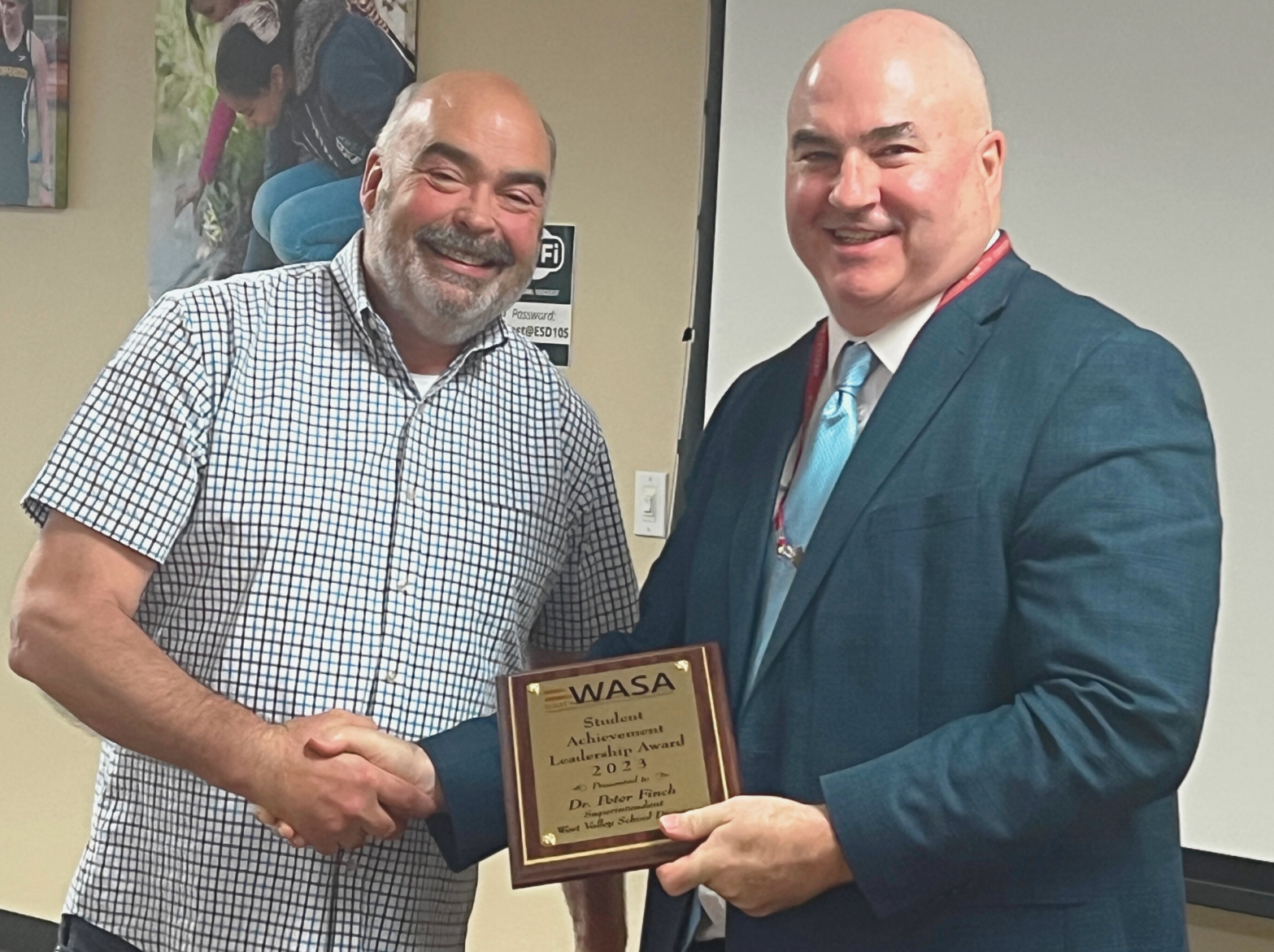 ---